coe – your printing form manufacturer
with more than 130 years experience
Our team of specialists always finds a reproducible solution for even the most demanding designs, both in prepress and cliché production. At our Bremen and Stuttgart sites, 54 employees are committed to transforming your packaging designs into precisely created printing forms. We produce high-quality clichés for flexographic and letterpress printing using the latest technologies and state-of-the-art processing equipment.
In addition to printing plates for flexographic and letterpress printing, we also produce continuous printing forms and rotary screens. We work with you on standards, so that our solutions take into account the key printing parameters on site. We thus make a significant contribution to your print efficiency.
Need delivery of your printing plates on the next working day?
No problem! If we receive your print approval by 12 noon, you will usually receive the ready-to-mount cut printing plates on the following working day.
We are also happy to support you
in all other areas of prepress –
we are your …
… flexographic printing
plate manufacturer
We produce flexo plates with the very latest digital imaging technologies on state-of-the-art processing equipment. This guarantees high-end results, tailored to your specific application conditions.
Read more
… rotary screen manufacturer
for print finishing
We are experts in the entire process of producing rotary screens; starting with different types of meshes for your finishing application, through imaging screen printing plates to manufacturing screen printing cylinders.
Read more
… Printing plate manufacturer
for letterpress printing
For the multitude of letterpress units in label printing, we produce foil- and steel-based letterpress plates.
We also have the right plate for coating or varnishing
Read more
… partner for archiving
your printing plates
Thanks to our camera-based flexo plate recognition device, the "coe cam", we can archive your printing plates securely, automatically and conveniently. A smart process that's bound to impress.
Read more
Reproducible printing forms
ISO certified,
consistent quality
Efficient workflows
Shortest delivery times
Use of the latest technologies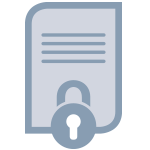 Data and process security