Printing plate archiving with "coe cam"
Still waste a lot of time trying to find the right printing plate and tired of deciphering the small print on the labels? Maybe you even order plates several times because you can't find the right one again?
We at coe help you to bring efficiency into your archiving. For this purpose, we have developed the "coe cam" - a camera-based flexo plate recognition system.
With the "coe cam" you can archive your printing plates:
Safe
Efficient
Automated
Convenient
The system also supports you in retrieving your flexo plates. Archiving becomes smarter and clearer with the "coe cam". Save time and money!
Alle Vorteile der "coe cam" im Überblick
SECURE ARCHIVING OF THE PLATE
CLEAR RECOGNITION OF THE PLATE
PLATE CHECK BEFORE PRINTING
CORRECT TOOL IN THE PRESS
LOG OF PLATE PERFORMANCE
ENTIRE PROCESS BECOMES SAFER
ENTIRE PROCESS BECOMES MORE TIME-SAVING
INCREASED COMPETITIVENESS
How does the archiving of printing plates work?
The basic prerequisite for automated plate archiving is a unique plate identification system that is independent of plate type or colour. You can retrieve the respective plate easily and quickly in a database. A special camera reads an integrated 2D code on the plate that contains the plate's identification number.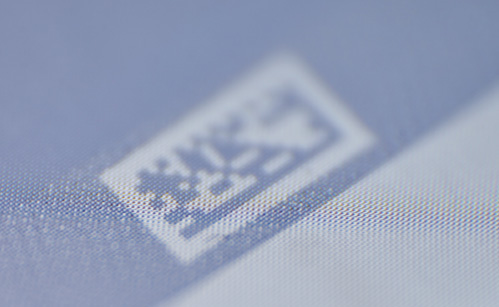 Areas of application for automatic plate recognition
The areas of application offered by such a system are manifold: clear recognition and control of language variants, logging of the plate's running performance, allocation of 3rd party supplied plates or plate changes. We would be happy to discuss your specific application.
Tips for storing and handling printing plates
Ideally, store printing plates in a closed, light-proof bag. Our experience has shown that a constant temperature of approx. 21 °C and 60 % relative humidity contribute to a longer life of printing plates. Treatment of the plate also plays an essential role. Therefore, avoid allowing plates to remain dirty and clean them immediately after printing. As a rule, we assume a plate life capacity of approximately 100,000 running metres. This rule of thumb can deviate upwards or downwards depending on how well the plate is looked after.
We are also happy to support you
in all other areas of prepress –
we are your …
Reproducible printing forms
ISO certified,
consistent quality
Efficient workflows
Shortest delivery times
Use of the latest technologies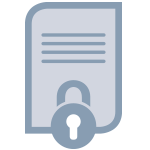 Data and process security