High-end quality
flexo plate manufacturer
Flexographic printing plates that meet the high demands of label and packaging printing - this is what we at Carl Ostermann Erben, your flexographic plate manufacturer, stand for day in day out. With decades of expertise as a leading European prepress house, we produce the right printing form for your application. Tailored to your specific application conditions, house standards or colour targets.
We use the very latest generation of plates from leading manufacturers, which we produce on state-of-the-art processing equipment. We rely on proven as well as newly developed digital imaging technologies. With us, flat-top dot applications with micro-screened surfaces and HD flexo or Bellissima screens for the finest resolutions offer a wide range of applications.
Flexographic printing plates tailored to your application
Ink transfer and hardness of the printing plate both play a special role in the selection of a suitable flexographic printing cliché. We provide you with plates whose hardness is matched to the substrate used for label and packaging printing. We take into account the design requirements in terms of screen resolution and vignettes and, of course, that solids should print out as consistently as possible.
In addition to precise plate making, you benefit from our extensive practical experience with the latest generations of anilox rollers and their cell geometries such as defined elongated cells or channel engraved structures. Matching the ink type used is also an essential criterion for us, including the use of long-running plate types for UV flexo printing and plates with high ink transfer for solvent-based ink systems.
Our thermal plate processing system with short process times ensures speed and flexibility in our manufacturing procedures. We offer all the possible options for flexographic printing plate production.
Varnish plates for effective varnishing
We include digitally produced photopolymer varnish plates in our range, which are characterised by excellent register, especially for inline print finishing. They have the same plate thickness as flexographic printing plates and do not require any additional distortion factor during processing. Our coating plates are often used on Tresu iCoat 30000 flexo coating units with dispersion or UV coatings.
Endless seamless sleeves
Our range of endless seamless sleeves includes polymeric as well as elastomeric continuous printing forms. They offer the ultimate in precision and are ideal for printing labels and packaging where high precision register is essential. Elastomeric seamless printing forms also offer very broad compatibility with various ink systems. We will also be happy to advise you on endless flexographic printing forms with regard to resolution and matching to your application.
We, Carl Ostermann Erben GmbH, are an official partner of Aniken Graphics International, producing printing plates using the digitally modulated screening technology Bellissima DMS Screening.
Need support with data preparation for flexo printing?
Our team ensures that perfect print quality is guaranteed and helps with data preparation for flexo printing.
Need delivery of your flexographic printing clichés on the next working day? No problem!
Do you need delivery of your printing plates on the next working day? No problem! If we receive your print approval by 12 noon, you will usually receive the ready-to-mount cut printing plates on the following working day.
We are also happy to support you
in all other areas of prepress –
we are your …
Reproducible printing forms
ISO certified,
consistent quality
Efficient workflows
Shortest delivery times
Use of the latest technologies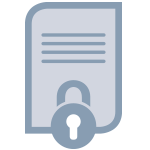 Data and process security