Rotary screen manufacturer for print
finishing with optimum ink flow
Screen printing is characterised by high ink coverage, attention to detail and maximum colour strength to achieve brilliant image effects, closed solids or haptic structures and 3D effects. Whether security printing, matt or gloss varnishing, printing with glitter inks, scented coatings, thermochromic inks or producing tactile prints, screen printing offers many application possibilities.
To ensure that the screen-printing unit does not become a bottleneck in label printing, we have the right solutions for you.
Plan your rotary screen finishing with us
Our teams in Bremen and Stuttgart can advise you on the selection of screen-printing components for combination screen printing/flexo/offset for your print-specific requirements.
This includes optimising speed without compromising print quality. Whether fine lines, solid areas or relief printing - we have the mesh with the right resolution and ink layer thickness.
Production of the rotary screen
We use Gallus Screeny plates to produce rotary screens. They can be digitally imaged and are assembled into a rotary screen after washing out.
We also manufacture suitable screen-printing forms for "Stork printing units". Our meshes are adapted to the "Stork rings" for this purpose and can be used on these units without any problems. In this way, you can quickly obtain a suitable screen-printing form for "Stork printing units" as well.
We are also happy to support you
in all other areas of prepress –
we are your …
Reproducible printing forms
ISO certified,
consistent quality
Efficient workflows
Shortest delivery times
Use of the latest technologies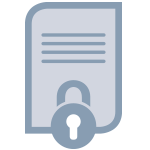 Data and process security